International Vision Zero Assessment
Workplaces should strive to reach the highest possible prevention level. Instead of being on the Passive Level characterised by lack of focus on safety, health and well-being, or on the Reactive Level with focus limited only to safety, health and well-being when accidents or work-related sick leave such as stress occur – workplaces should always work towards a higher prevention level and proactively strive to prevent accidents and work-related sick leave even before it happens; create a productive business through integrating safety, health and well-being in your business strategy.
Human House can assist your organisation in defining your current prevention level and guide you through the next steps for your workplace.
Quantitative measurement of the organisation's prevention level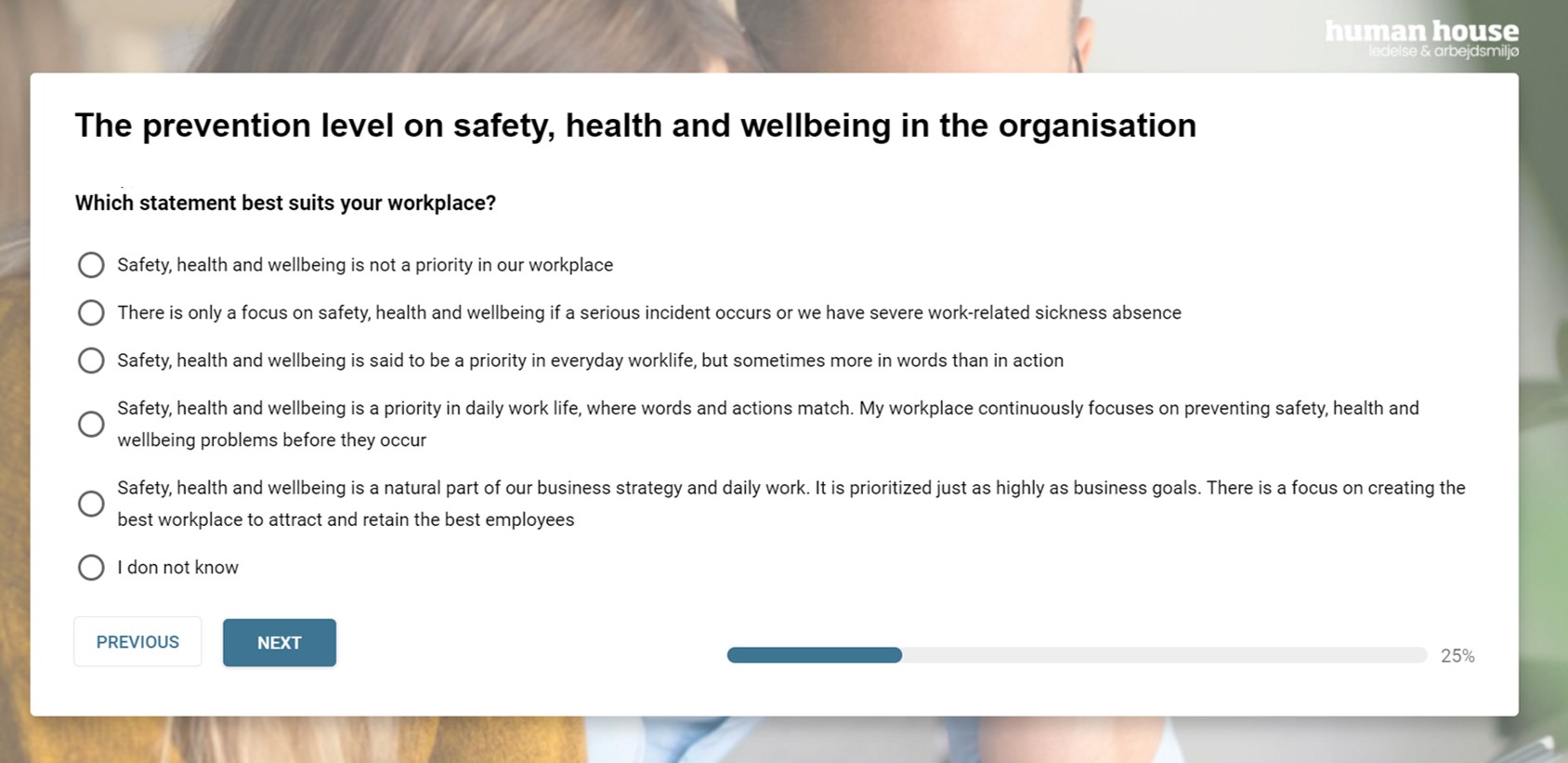 IT-based questionnaire distributed by e-mail, phone or paper
10 questions to be answered anonymously by managers and employees
Available in English with the possibility of adapting to any language
Questionnaire can be adapted to local conditions
The questionnaire can be adapted specifically to both safety, health, and well-being
Average scores for the organisation in total as well as for specific locations, departments, and job functions
Total scores as well as scores for each of the Vision Zero 7 Golden Rules
Data reports will be accompanied by an online or face to face presentation of main results as well as suggestions for next steps